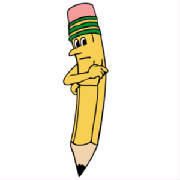 Get Your School Supplies for the 2013-2014 School Year!
8th Grade Dance and Celebration

Moonlight in Paris May 11, 2013
PTA Nominating Committee is
looking for a few volunteers!
The Austin Academy PTA nominating committee is looking for volunteers to fill some PTA Board positions. Please consider serving on this wonderful Board.
PTA Positions Available for 2013-2014
The Austin Academy Advisor February/March 2013
Show your school spirit with an
Austin Academy DECAL! Only $5

New to Austin Academy? Maybe you are a veteran parent? Maybe you would like to serve as a member of the PTA board?
Join the PTA board and meet new people and have fun!!
Student directories will be provided to Austin Academy PTA members.
Student Directory Information Sheet 2012-2013
Student Directory Sponsorship Form 2012-2013
a
a
Austin Academy PTA Standing Rules